This course is a step by step guide or introduction into the world of coding, creativity and imagination. In this course, you will have amazing fun while learning to code, create your own stories and your own games. My teaching method ensures that you will fully grasp the concept behind programming and game development.
At the end of this course, students will;
Learn one of the most important skills for the future- Coding
Learn problem solving skills
Learn to be innovative
Create their own fun games and animations
Grasp complex concepts in computer science
Sign up to get unlimited, lifetime access and let's have fun!
If you need support in purchasing this course, contact: +13067139141 (via WhatsApp) or send an email to [email protected]


About this Course
In this course, we will launch into the journey of coding cool games and animations using the Scratch programming language developed by MIT.
Coding is the language of the future and it is said that in the years to come, an educated person isn't going to be the one who can read and write alone but the one who can also code. This is a beginner's course and it easy to understand and work with. It is hands-on, so you'll start creating immediately.
My teaching style is fun and I take my time to explain every concept I teach. The lessons are developed to be fun and engaging as we go on this journey. The projects are specially selected so you can grasp complex computer science concepts while having fun creating them.
The course is designed for:
·        Parents or teachers who want to give their children the best skills and most fun
·        Kids, teens, and beginners who want to learn to code games
·        Anyone new to programming who doesn't know where to start
I can't wait to have you take this course!
Who This Course is for
From 6 years+
Absolute beginners in programming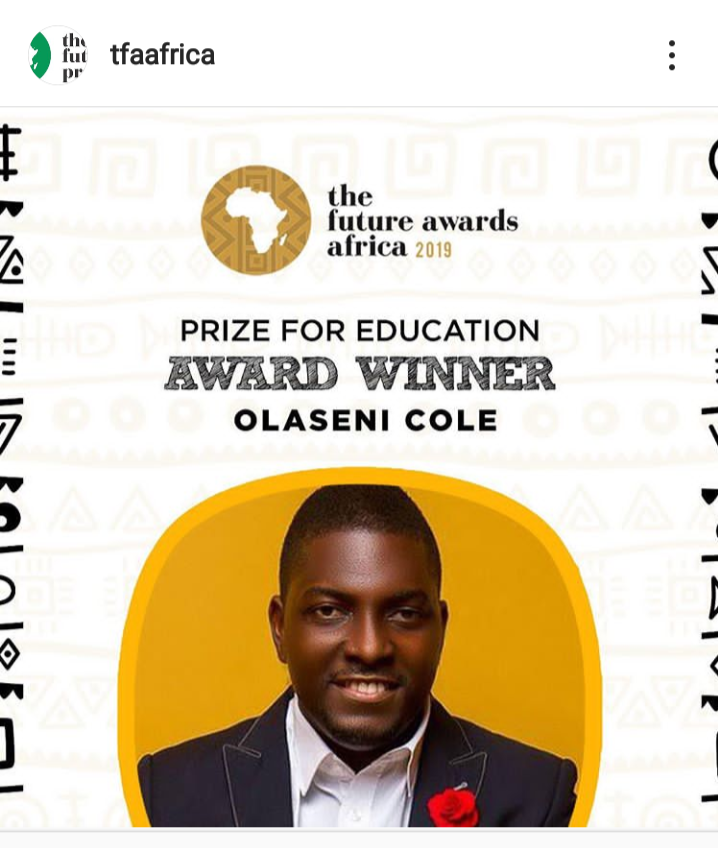 Hi, I'm Olaseni and I am the Founder of Young Empowered Programmers, an Edtech company that trains kids between the ages of 5 and 16 on ICT skills with emphasis on Computer Programming and Robotics.
For the past three years, my company YEP! has helped over 8000 students gain some level of computer literacy and has introduced children to the world of code.
My teaching style is fun and simple and I leave no stone unturned while explaining concepts because I believe this is the best way to learn. I am passionate about preparing youth for the digital economy and this is why I facilitate and organize educational events for children and young adults with a focus on promoting the knowledge of computer programming and robotics.
As a result of my work, I won the 2019 Future Awards Africa Prize for Education.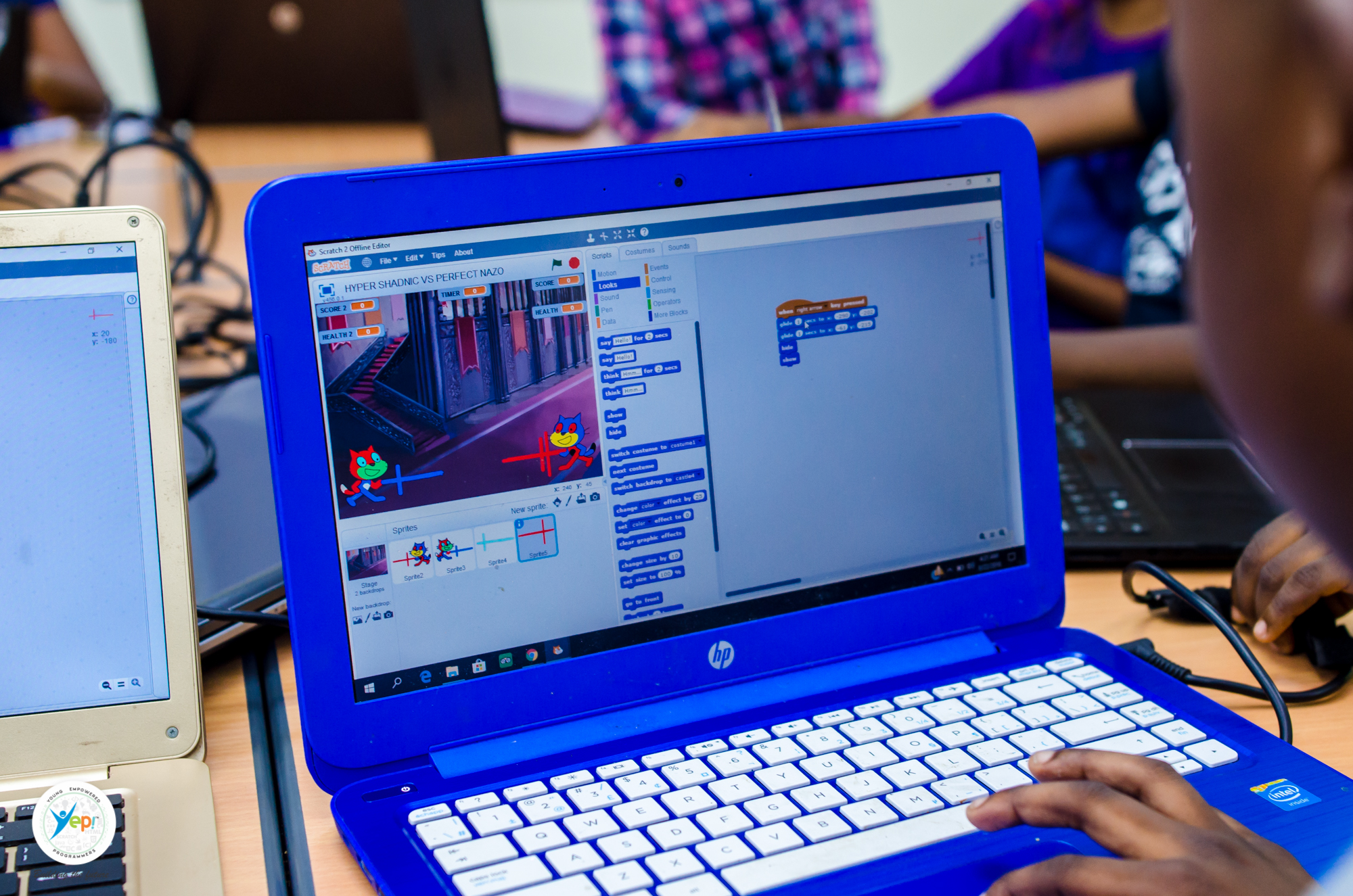 Learn to code, create smart and fun games, animations and cool visual effects!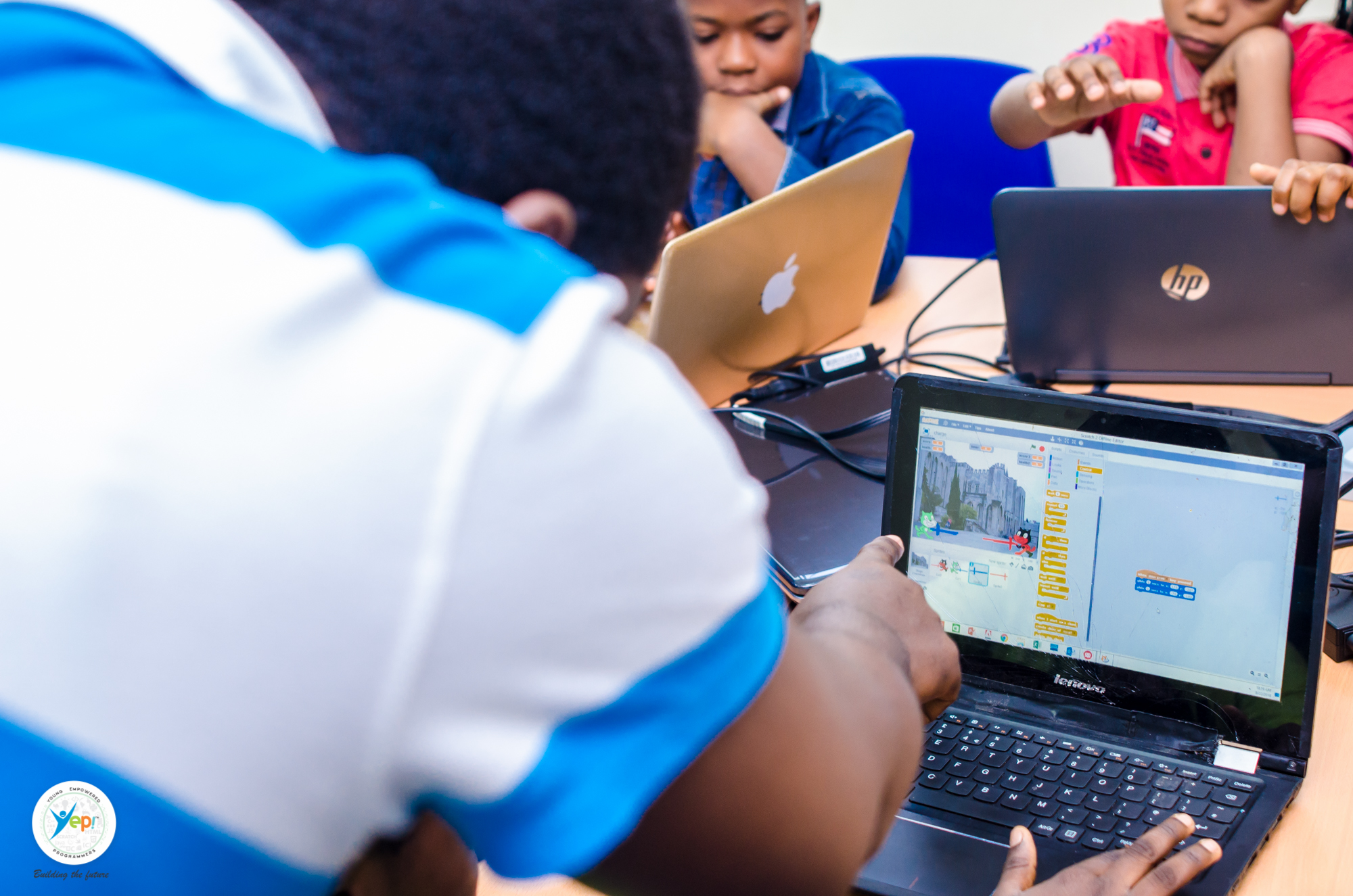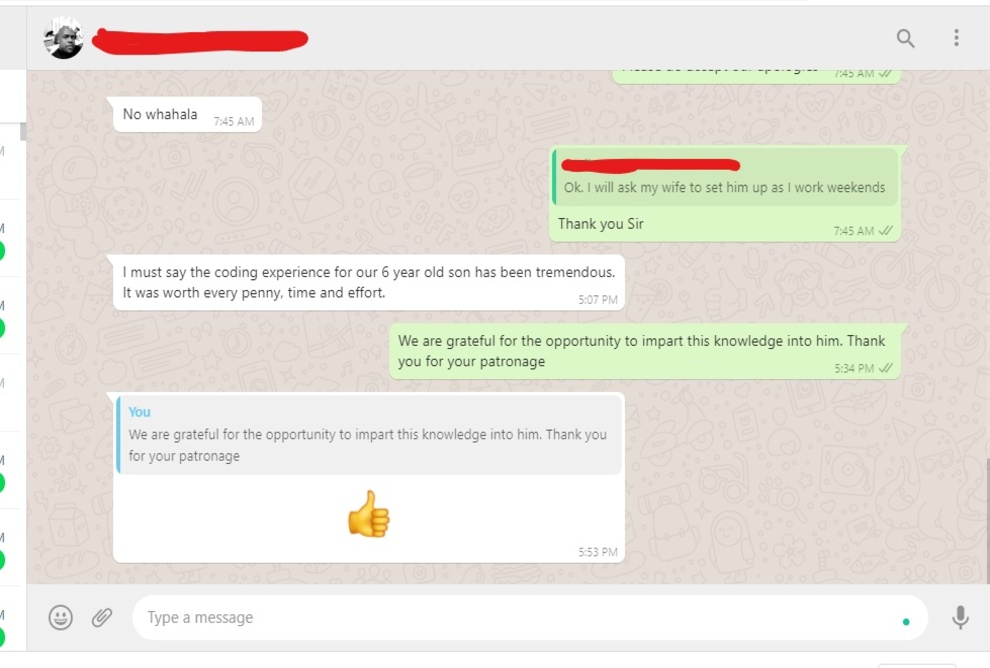 Tremendous Coding Experience
I must say, the coding experience for our 6-year-old son has been tremendous. It was worth every penny, time, and effort.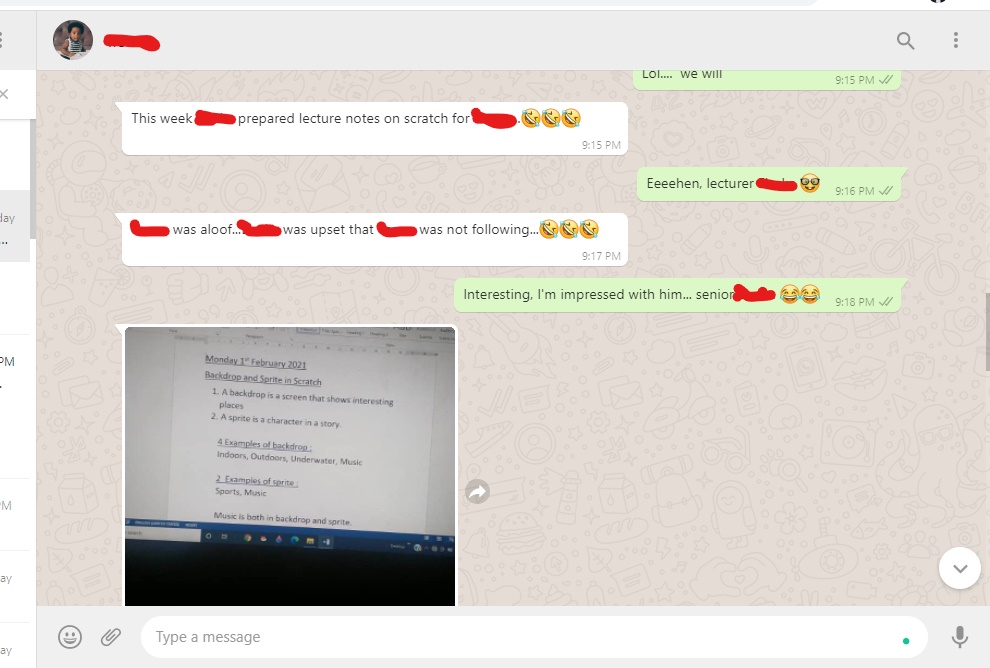 Independent Thinking Unlocked
My 7 year old son prepared lecture notes to teach his younger brother how to code with scratch after taking your course.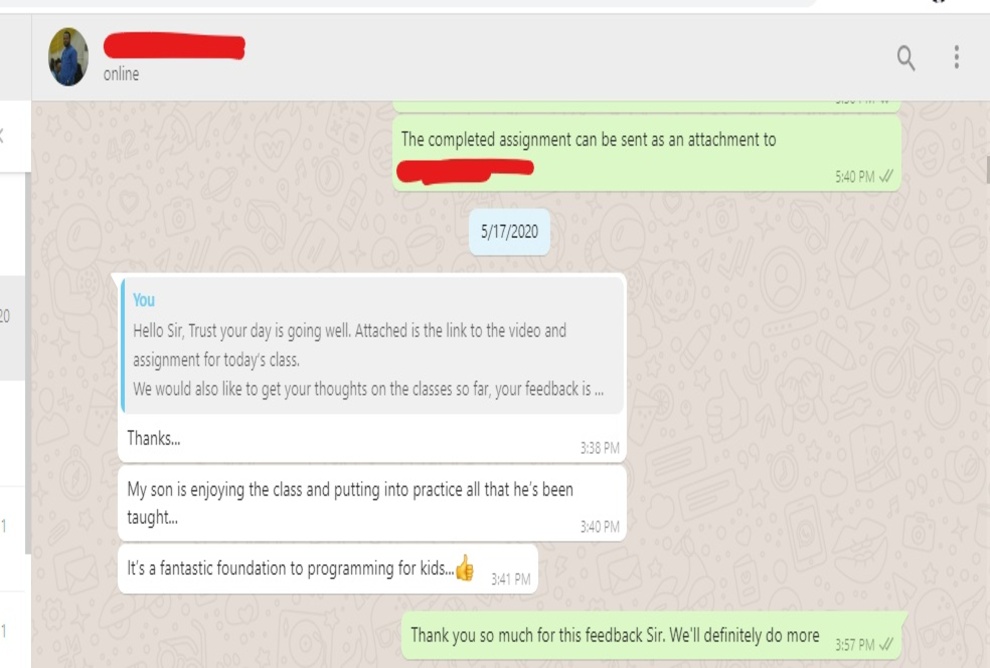 Fantastic Foundation to Learn Programming
My son is enjoying the classes and putting into practice all that he's been taught. It's a fantastic foundation for programming for kids.
Frequently Asked Questions
How Much is the course?
The course costs $50, this gives you lifetime access to the course and resources on all devices.
How can I pay for the course?
Once you sign in, click on the enroll now button and it takes you to the payment page. You can either pay by bank card or bank transfer.
How long do I have access to this course?
How does lifetime access sound? After enrolling, you have lifetime access to this course for as long as you like - across any and all devices you own.